ABOUT MACRO MILLING MACHINES SDN BHD
About Us
MACRO MILLING MACHINES SDN BHD. is a Malaysian based company representing the MACROZA brand, the sole representative in South East Asia since year 2004. Those who are interested in becoming Sole Agent/Exclusive Dealer for South East Asian countries of MACROZA Chasers, please email [email protected] for enquiries.
We are able to serve our all agents and dealers in South East Asia from our base in Malaysia. We can help with customer service, and anything related to technical queries, quality control, etc.
To successfully market & commercialise the MACROZA Wall Chaser it is very important firstly to carry out on-site demonstrations prior to selling the machine and secondly, calculate the savings with the contractors so they can see the benefits of working with a machine of our kind.
It is very important to set up a proper technical support function to provide reliable, top quality after sales service to customers & end-users. Our MACROZA Chaser is focussed on the Save Time and Save Money concept, helping our valued customers to save costs and increase their profits within 20 to 30 days use of the Chaser.
MACROZA is a trusted brand and we seek a long term relationship with all existing and new customers. We invest heavily to give full support in the form of On-Site-Demos and On-Site-Training before and after sales to ensure the product performs optimally. That is the unique service you can expect from us, MACRO MILLING MACHINES SDN BHD.
Our Macro Milling Machines Sdn Bhd in Malaysia is one of the sister of Macro, SL-Spain.
Our Team
After years of effort and hardworking toward bring in Macroza to Asia, Macro Milling Sdn. Bhd. now consist a group of well-trained dedicated teams that make sure the company operate fine. Mr. Tang as for the company owner and director of the company, he is an experienced person that have more than 10 years experience in constuction field so he know what actually is the construction field wants, that why MACROZA is the choice by experience that can help save time save money.
While Macro Milling Sdn. Bhd. is already on the right track with a well managed and organized team, our team will not just stop there while we are still updating ourselves with latest knowledge so we can provide the best to our customers and for the construction industry. Training session of the products are not only provided to our customer while the training session are also provided to our team member to make sure them get know the latest and updated information about the area of knowledge as well.
Our Goal
With a dedicated team, we are aiming to successfully open and distribute our Macroza Chaser Machine to South-East Asia and let more customers/people to get know our MACROZA brand in Asia region by always maintain the products quality. The most important goal of us is to help our customers "SAVE TIME & SAVE MONEY" for every investment made to us.
Testimonial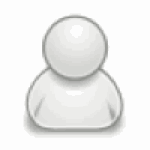 "My workers like MACROZA because of it fast and easy to use. Thanks MACROZA for making things easy."
- Kelvin, Development Mananger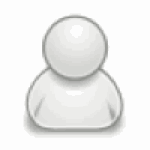 "MACROZA has save me a lot of time in wallchasing, must give it a try."
- Heng, Construction Project Planner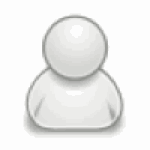 "MACROZA is just worth it value and give us double up the benefits."
- Chong, Construction Budget Manager